Getting Registered with OKI Auto Auction
Welcome to OKI Auto Auction, Cincinnati's only locally owned auto auction. Whether you are new to buying cars at an auction or in need of a better experience, you have come to the right place.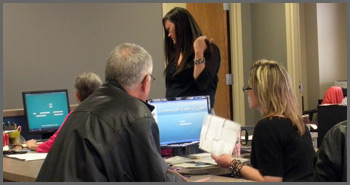 OKI Auto Auction Advantage:
biweekly auctions
averaging 600+ units per week
over 50 new car dealer consignors
climate controlled lanes
complete floor plan financing through NextGear Capital, AFC, MAFS, Floorplan Xpress
free hot lunch
early bird drawings
Before participating in our auction you will need to register your dealership. The registration process begins by filling out the dealer packet below. Some portions of the packet must be signed in the presence of a notary. We have a notary on site to assist you with packet completeion. Once you have completed the registration process you will be able to buy and sell vehicles at our auction. If you have any questions or concerns, please do not hesitate to contact our office @ 513-679-7910.
---
*Register before auction day for quicker access to buying and selling your inventory. Once you have filled out all the applicable packet fields, you will be able to print the form and fax it to our new dealer representative. We have a notary on site to assist with packet completion. If you have any questions while filling out the packet, please contact us.